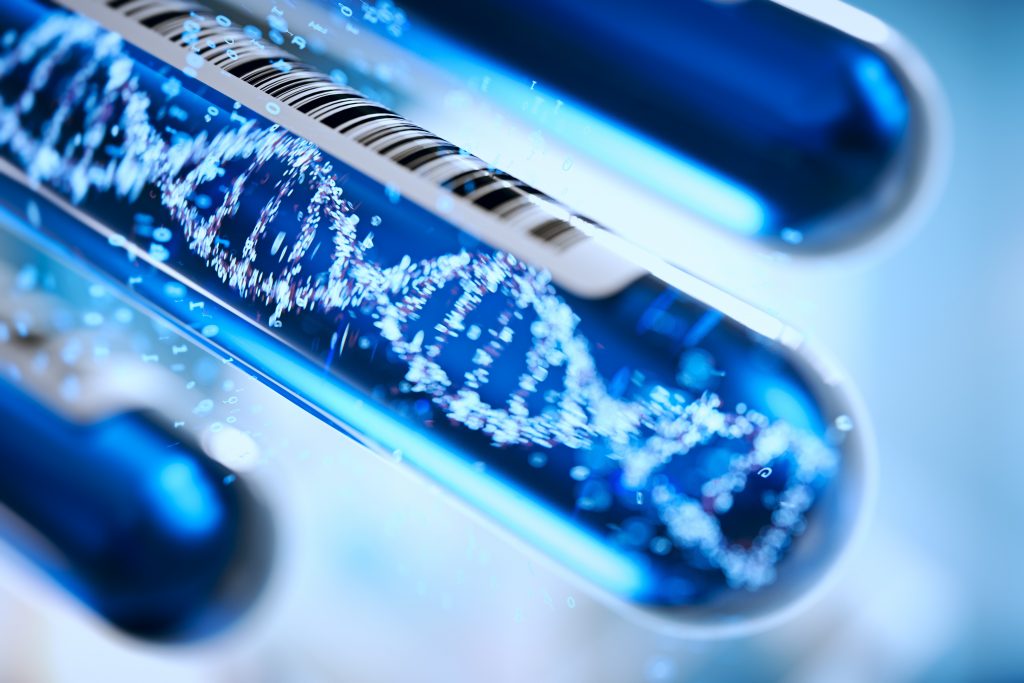 20,000 and You: Unlocking the Genetic Code
In just the past few years, there has been a significant shift in the practical uses of genetic testing, which examines changes, or variants, in your genes that may lead to illness or disease. Once considered more of an investment in the future and less applicable to individual patient care, opportunities to guide health and lifestyle decisions in the here and now may be tantalizingly close at hand.
"Genetic testing is progressing from an occasionally deployed diagnostic tool to becoming the new founding architecture of a personal health record, and may ultimately become a vital addition to a patient's clinical portfolio," explains Calum MacRae, MD, geneticist, Chief of Cardiovascular Medicine at Brigham and Women's Hospital and in private practice at Boston's AllCare Medical, whose decades-long focus has been on how to systematically implement genomics discoveries into clinical care.
In broad strokes, three areas are identified through genetic testing: disease carrier states for genes, important to the patient's immediate family; inherited diseases such as heart disease or cancer; and an emerging predictive utility for drug responses and risk of common diseases. This information forms the foundation of personalized medicine, targeted to a patient's specific genetic profile. According to Dr. MacRae, a holistic approach will optimize the enormous potential of genetic testing, allowing physicians to engage all their patients to understand their own genomes and build collaborative plans for lifestyle modification, nutritional choices and medications that may prevent or delay disease.
Direct-to-consumer (DTC) testing such as 23andMe has become ever more mainstream and is predicted to grow to a $340 million industry in the next five years. In fact, earlier this year, the FDA began allowing 23andMe to provide DTC testing for increased risk of 10 conditions, including celiac disease, hereditary hemochromatosis, Parkinson's, alpha-1 antitrypsin deficiency and late-onset Alzheimer's disease.
However, experts cast a wary eye on DTC testing for a number of reasons. Genetic testing is highly technical and complex and it is still hard to predict who will actually develop common diseases such as diabetes, hypertension, and many cancers from genes alone. For many conditions, a negative DTC test result does not necessarily guarantee low risk because it is believed to be the interaction of complex environmental factors with genes that cause disease. That means all information must be considered in the context of a patient's environment, lifestyle and family medical history, ideally explored during a one-to-one consultation with a primary care physician.
While there is still much to be uncovered, there is no denying the desire to incorporate personalized medicine in clinical practice is increasing. Scientists are beginning to understand the interplay of genes and environment on disease for about one third of the roughly 20,000 genes we all possess, and the portfolio of knowledge continues to grow rapidly. Even more comprehensive tests that examine numerous genes and variants in an individual's exome (the protein-making part of the gene), known as next generationgeneration sequencing, will gradually become accessible as the costs associated with them continue to fall. Technologies that enable scientists to alter an organism's DNA (see below) are being refined. With every advance, we may come closer to realizing the vision of Dr. J. Craig Venter, one of the primary forces behind the original Human Genome project, who said in 2015: "I'm hoping that these next 20 years will show what we did 20 years ago in sequencing the first human genome was the beginning of the health revolution that will have more positive impact in people's lives than any other health event in history."
Coming to Terms with Genetic Testing
Chromosomal microarray: looks for genetic changes in the genome, sometimes caused by an existing medical condition.
Genome editing: technologies that enable scientists to change an organism's DNA by adding, removing or altering genetic materials at particular locations in the genome. Gaining favor is the newest CRISPR technology, less expensive and more accurate than other genome editing methods.
 Single nucleotide polymorphisms or SNPs: the most common type of genetic variation among
people. They can act as biological markers, helping locate genes associated with disease, and may help predict an individual's response to certain drugs, susceptibility to environmental factors such as toxins and risk of developing particular diseases.  SNPs can also be used to track inheritance of disease genes within families.
Genotyping panels of selected susceptibility variants: often used in DTC genetic tests, and include SNPs that have been associated with common, complex diseases such as type 2 diabetes, autoimmune disease and metabolic traits.
Specific single gene tests: performed as part of a focused risk evaluation for heritable disease or for diagnostic considerations e.g. BRCA1 and BRCA2 gene sequencing for carrier identification in at-risk individuals with a strong family history of breast cancer.
Source: Up to Date
The post Genetic Testing and Your Health appeared first on Specialdocs Consultants.